They sound like something from a '60s futuristic cartoon, but electric cars might really be taking over the world
At the end of last year, Bloomberg predicted that by the year 2025, one in six new cars will be electric. Given that only 1% of cars currently sold across the world are powered in any way by electricity, it seems like a bold goal – but it is one supported by governments and car manufacturers all over the globe.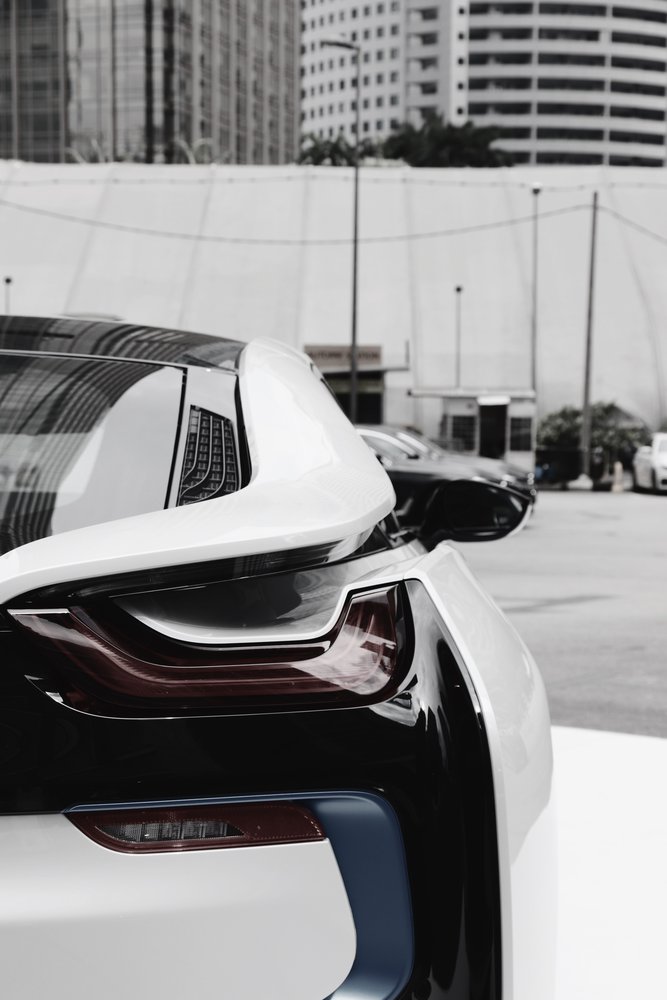 There are three main types of electric-powered car: A hybrid is a combination of traditional combustion engine with electric motor. It does not usually offer a long range on electric-only as it is only charged via regenerative braking, but it does offer the convenience and flexibility of both systems.
A plug-in hybrid is also a combination of traditional combustion engine and electric power. However, with a plug-in hybrid, you can charge the engine from an external source, giving it a much longer battery life. And finally, there are battery electric vehicles. These cars offer solely electric power, charged by both regenerative braking and external power supplies, and although earlier models weren't that impressive in terms of performance, nowadays, some manufacturers are offering distances of up to 500km.
And electric autos are becoming big business. High-end brands are jumping on the band wagon, with Jaguar committing to produce only electric cars by the 2020, and Bentley claiming that by 2025, all Bentley cars will offer some version of an electric drivetrain.
They are not the only ones. Luxury car manufacturers across the board are embracing a greener driving experience. The past few years have seen surge in good-looking, high performance electric cars from the manufacturers we all know and love. Jaguar already offers the I-Pace, their first all-electric car, Porsche has the upcoming Mission E, an electric sedan, Aston Martin will offer the RapidE in 2019, a limited edition of 115 sedans, and BMW will launch the Mini E. That is as well as electric cars from Volvo, Nissan, Audi and more all launching within the next five to ten years.
Of course, you can't mention high-end electric cars without talking about Tesla. The first fully electric sports car, the Tesla Roadster launched in 2008. At the time, it was a game changer. A Lotus-style sports car that did 0-100 km/h in 3.7 seconds and boasted a top speed 209 km/h. All powered by battery. The company currently sells a sedan style car, but there are plans to announce an all new Roadster and an SUV in 2020.

But is the spark really there? So far, consumers have seemed reluctant to embrace the electric car in large numbers. Sales account for less than 1% of car sales worldwide, with many people citing a fear of where to 'fuel up', or concerns about range. However, this new generation of electric vehicles slated for launch over the next five years might just change that, as style and substance come together to create a wider selection, offering a driving experience that matches up to traditional fuel cars.
Fuel giant BP seems to think so. The company recently invested in a US company that specialises in mobile electric charging systems, and has announced that the plan is to use the units at several outlets in the US and Europe. Governments across the world also agree, for example, the UK, is committing to supporting car manufacturers to meet stringent new guidelines on fuel consumption.
Tougher regulations in countries such as China may also force the market to reconsider. Motor vehicles are one of the biggest sources of China's well documented, and dangerous, pollution levels, and the government has committed to a clean-up act that includes supporting the electric auto industry. The South China Morning Post reports that the Asian superpower saw an increase in electric vehicle sales of 53% between 2017 and 2016,. The paper goes on to report that "the State Grid Corporation of China, the world's largest utility, said earlier this year that it planned to build 120,000 public charging stations for electric cars by 2020."
It's a huge step towards a greener future, and finally, the big name brands seem to be listening and providing consumers with electric options that might just rival the traditional models.